In the context of complex security as it is today, conventional locks cannot meet the safety requirements of your home. The trend of choosing smart door locks for modern houses instead of traditional door locks has become an inevitable trend. Thanks to the integration of many modern smart door lock technology, it integrates many preeminent features to meet the increasing demands of consumers. Not only that, Azura's experienced engineers also aspire to turn the smart electronic lock into a product in a security suite, combined with other security products that protect your home from the door. outstanding functions such as intrusion warning, anti-lock system, using virtual password for visitors to enter and exit once, receive notification to determine the exact object of entry and exit ..
Azura's smart door lock is a 5-in-1 door lock, easy to install and can connect to your smartphone apply modern technology into the operating mechanism to shorten the time to unlock the door to the store. Single: seconds and increase the security for the house to the highest level. Azura's smart door lock will notify your smartphone when someone opens the door or intentionally breaks your door no matter where you are.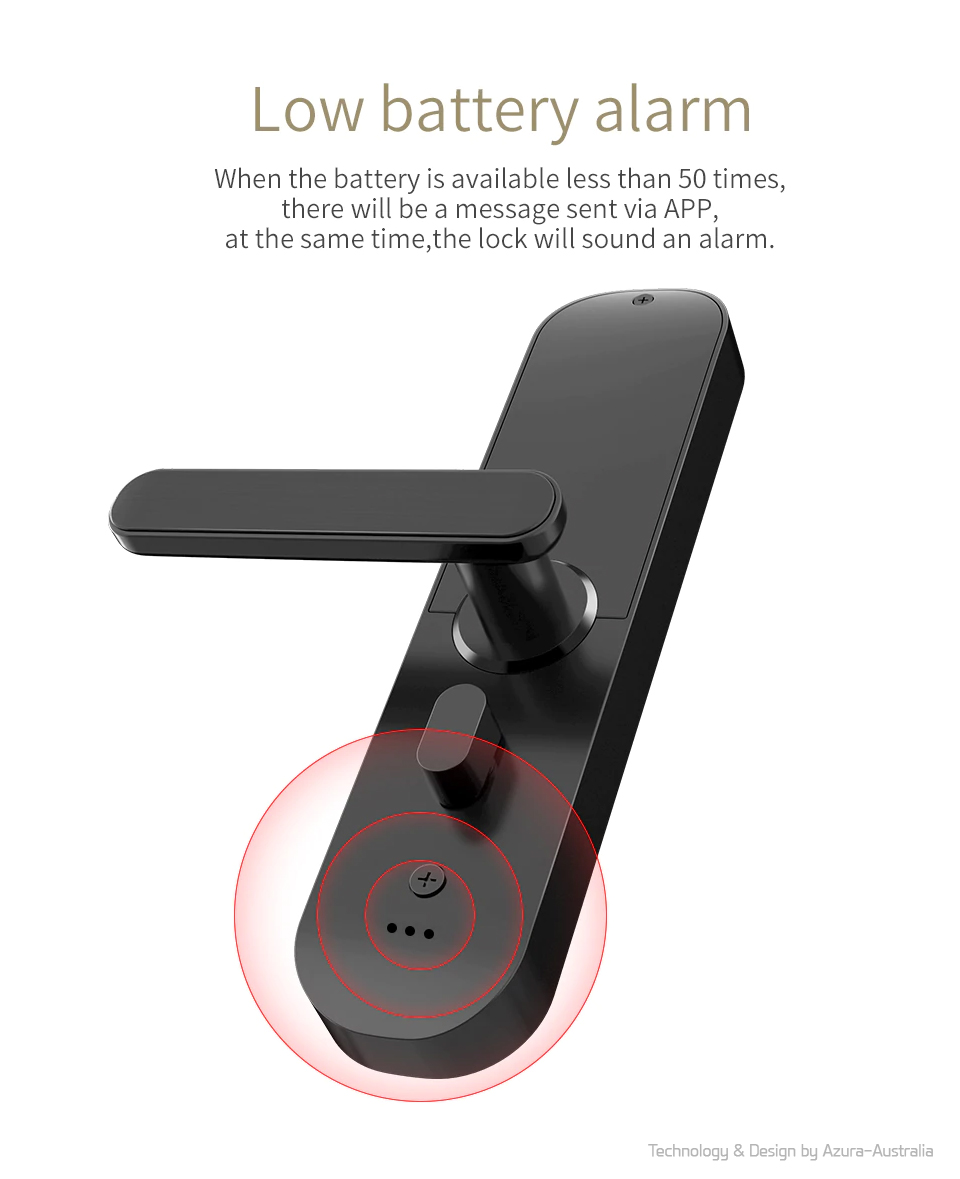 Là giải pháp tối ưu nhất cho ngôi nhà thông minh. Azura mang đến cho bạn những trải nghiệm cuộc sống tiện nghi và đẳng cấp. Đây là lúc bạn cần quan tâm đến sự an toàn cho ngôi nhà và những người thân trong gia đình.